Klopp Reveals Injures Of Liverpool Before VS Leeds United Clash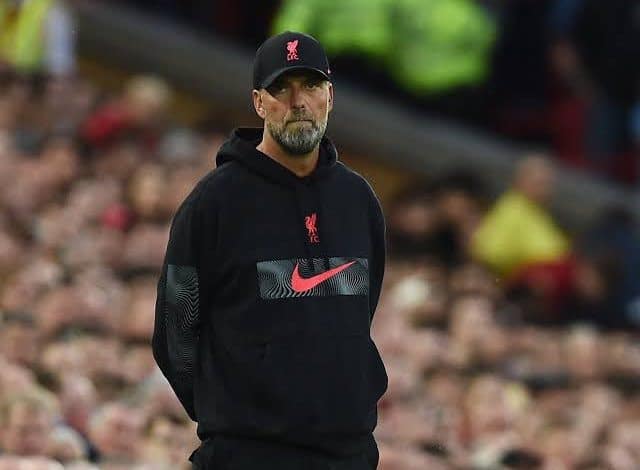 German manager Jurgen Klopp has revealed the situation of those injured in the squad, ahead of tomorrow's highly anticipated Leeds United clash against Leeds United in the 14th round of the Premier League competition.
Klopp said during the match's press conference: "Thiago Alcantara is back and he's ready to take part, and Henderson, we have to wait. I hope he'll be fine. "
He added: "Matip is back, but he's rehabilitating, Luis Diaz and Jota? You don't have to ask me about them for a long time, they're still injured. "
Regarding the FA fine for accusing him of racism, Klopp commented: "I know what I said, but if I had a distance and a different reaction everything would have been fine, but I reacted with my face, which cost me a lot of money, but I hope it will be invested well, I did not receive a red card, I was not happy or comfortable, but I just waited for the sentence."
Regarding the Leeds encounter, he commented: "For different reasons I did not follow the overall situation in the league, but I watched the last three Leeds games and frankly the results were different from what they gave on the pitch."
On the competition with Manchester City, he commented: "High league and city competitiveness doesn't fly away alone, there are several teams around the top and the problem is that we are not among them."
Liverpool are eighth in the Premier League table after 13 rounds, after winning 16 points, from four games, a draw like them and a loss of three.
Leeds United continue to suffer in the current Premier League season, having fallen to Elland Road in the last round at 3-2, falling to their fourth consecutive loss.