Is Klopp thinking of resigning? Sky Deutschland reveals the near future of the German coach
The loss to Leeds United has brought the crisis in Liverpool and the question is: Is Jürgen Klopp nears his dismissal?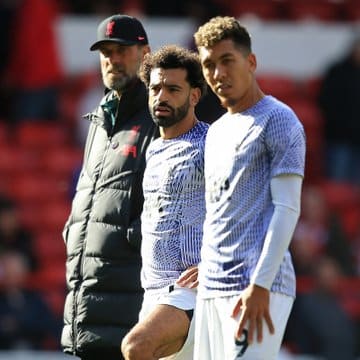 Liverpool are not doing well this season and in England some media are already speculating that Jürgen Klopp could even resign as Reds coach. Jurgen Klopp's agent Marc Kosicke has now commented exclusively to Sky Deutschland on the speculations.
"I can assure you that Jürgen Klopp is not thinking of resigning from Liverpool. "The fact that there could be problems this season due to a very exhausting past season was also taken into account by the owners of the club before the start of the season," Marc Kosicke, explains.
Agent clarifies: Klopp wants to stay in Liverpool for a long time
Recently, rumors had arisen in the English media that the native Stuttgart could leave his role in Liverpool. In the Premier League, the Reds are in ninth place with 16 points out of 12 games. The gap to league leaders, Arsenal, is already 15 points and the 4th place is already far away. Most recently, Klopp and his team suffered two bitter losses at the hands of relegation contenders Nottingham Forest (0-1) and Leeds United (1-2). In general: Liverpool will not win the Premier League this season.
Transfers are already planned
Nevertheless, Klopp will still be in charge at Anfield Road in the future. Sky Deutschland already had Transfer Update on Monday – they reported that the 55-year-old enjoys the full confidence of the bosses and may strengthen the squad in winter and next summer. Leipzig's Konrad Laimer is one of the candidates for the midfield. In this position, the Reds are already looking for newcomers in January.
After the confirmation of Kosicke, the latest doubts about should be cleared up and the focus should again be on sports. Starting with the match in the Champions League against the in-form Napoli. Liverpool have already qualified to the last 16, but with the southern Italians could add insult to injury again, as they beat the reds in the reverse fixture with 4-1 at Armando Maradona Stadium. Taking revenge tonight would be the first step towards a positive end to a season where Liverpool are not playing at all…