The Danish sensation … Erik ten Hag has found his own De Bruyne at Man United
The Dutch manager has his own play-maker with the exact same abilities as the Belgian star.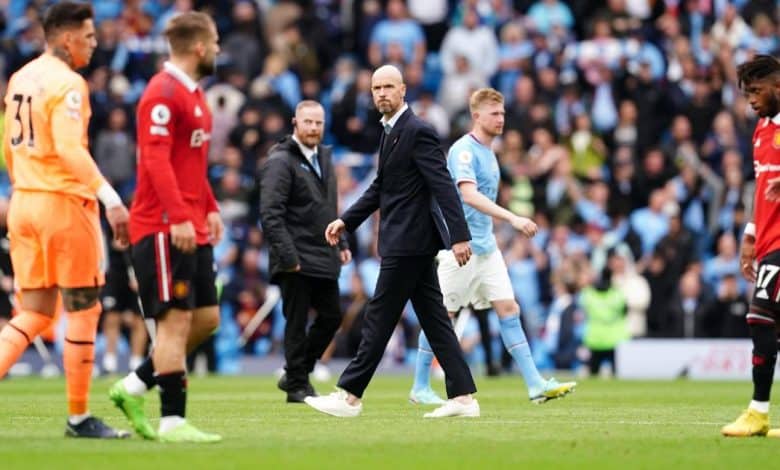 He was one of the first names that been recommended by Erik ten Hag to brought in Manchester United, Christian Eriksen is thriving at his new team with 16 games in all competitions and a total of 5 assists, and many key passes makes him one of the main creators in the Dutch manager's team.
Eriksen was the creator of the only goal scored by Man United in the last game in the Premier League against West Ham, with a precise cross met by Marcus Rashford Header straigh into the net of Lukasz Fabianski to provide the Red Devils their seventh win in the league this season (out of 12 games).
The Danish play-maker showed his quality immediately since his free transfer to the team this summer, and became an influential member of Man United. he has the most assists in the team in the Premier League (3) and among the top five in the team regarding big chances created (2), key passes (15), total passes (535) and accurate passes (434).
Those stats show how important Eriksen became in ten Hag' team, and regional newspaper,  Manchester Evening News, heaped praise on the Danish play-maker comparing his overall performance at the Red Devils with Manchester City' play-maker, Kevin de Bruyne.
The regional newspaper stated that Eriksen has registered 69 goal-providing passes over his career in the Premier League, and is just 11 assists behind David Beckham in the Premier League's all-time records, agonizingly close to the top 10 – just five away from drawing level with Thierry Henry in 12th. De Bruyne currently sits 5th on the list for all-time assists, already notching nine contributions for his teammates as he leads the way this season.
De Bruyne and Eriksen both know that helping their teammates to succeed on the pitch is far more valuable than any individual success. Ten Hag will be delighted with his midfielder's approach to matches so far this season, and won't care about the lack of assists, should it mean that Eriksen continues to put in performances of the standard that he has managed so far this season.