Crazy Inter wins 4-3 in Florence: Mkhitaryan decides the game in the 95th minute!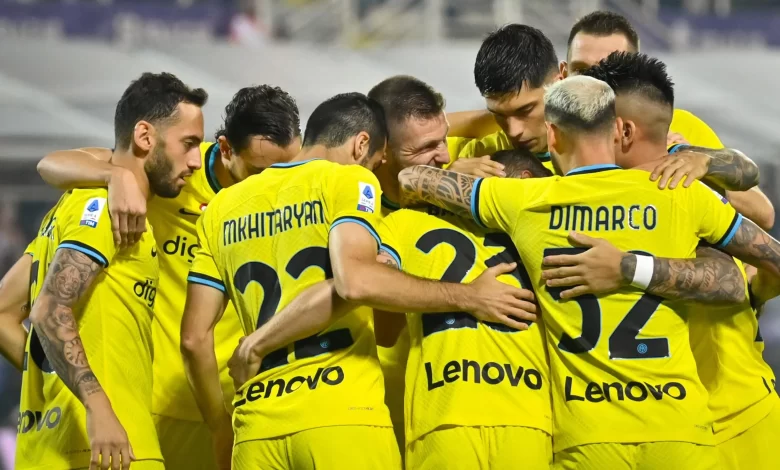 Inter won at Stadio Artemio Franchi a thrilling match that was full of a lot of twists and turns during more than 95 minutes of playing.
The Nerazzurri controlled the game for almost the entire first half scoring two goals (Barella at the 2′ and Lautaro at the 15′). Fiorentina does not give up and halved the deficit with Cabral through a penalty. In the second half the comeback of the Italian team is completed by Ikoné in the 60th minute.
Inter restored the lead through Lautaro's penalty kick in the 73rd minute. The Fiorentina' attack head-on in search of a new equalizer and successfully get it in the 90th minute thanks to Jovic.
In the dying moments of the game, Mkhitaryan scored a goal that resulted from deflection to finish the game 4-3 in favor of the visitors.
A third consecutive victory for Inter, who continues in their run-up to the top of the Serie A. Simone Inzaghi's side are currently in the 7th place in Serie A standings with 21 points, just 5 points away from the top spot.
Lautaro Keeps on shining
Another strong performance from Lautaro Martínez, that led the Nerazzurri to a hard-fought victory.
The Argentinian scored two goals and assisted Barella's opener, to have hand in three out of the four goals scored by the visitors tonight.
Lautaro Martínez has become the first Inter striker to have both scored and delivered an assist in the opening 15 minutes of play in a Serie A match since Diego Milito, on January 19th, 2011, against Cesena