Roma Aims To Adjust Their Serie A Ranking Tonight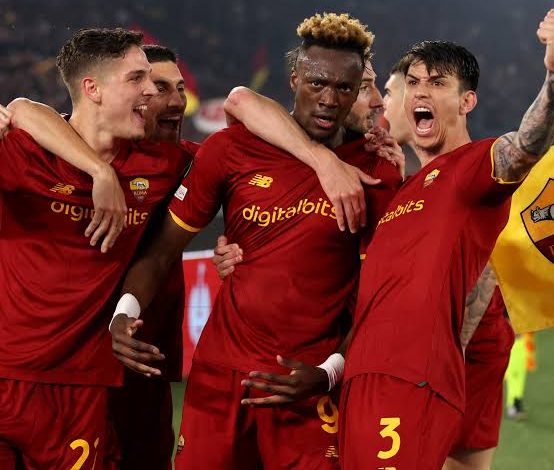 The Roma team hosts their counterparts Napoli on Sunday evening at the Olympic Stadium in the 11th round of Serie A for the 2022-2023 season.
Roma, led by Portuguese coach Jose Mourinho, are seeking to take advantage of the ground workers and the public to win at the expense of hosts Napoli, leaders of the Italian league, on the journey of adjusting their ranking in the table is also after their results fluctuated in the period
Napoli's task, unbeaten so far in all competitions this season 2022-23, looks difficult against stubborn Roma, and Lucano Spalletti seeks to continue the good results and top of Serie A.
Napoli are in a remarkable period, leading the table without losing by two points from Atalanta, and also secured qualification for the last 16 of the Champions League two rounds before the group stage ended unbeaten in various competitions.
Napoli are at the top of the Serie A table with 26 points, with 8 wins and 2 draws, while Roma are fourth with 22 points.
Napoli is aiming for a third title in its history and first since 1990, when it was shining in the ranks of the late Argentine legend Diego Maradona.
Spalletti returns to his former side's home turf of Roma, where the Napoli manager hopes to seal a seventh successive victory in the 11 stage of Serie A and maintain the lead against his chaser Atalanta, who is in a difficult test against their fifth guest Lazio at 6 this evening.
Prior to Roma and Napoli, the other capital side visited Lazio, runners-up Atalanta, which is yet to lose similar to Napoli, but without their veteran top scorer Chiro Immobile, where Lazio confirmed Immobile's hip injury, and will likely not return before 2023.