Back pain denies Naples the services of Kvaratskhelia in the face of Atalanta
Napoli star will not be available for tomorrow's clash in an important clash at the top of the table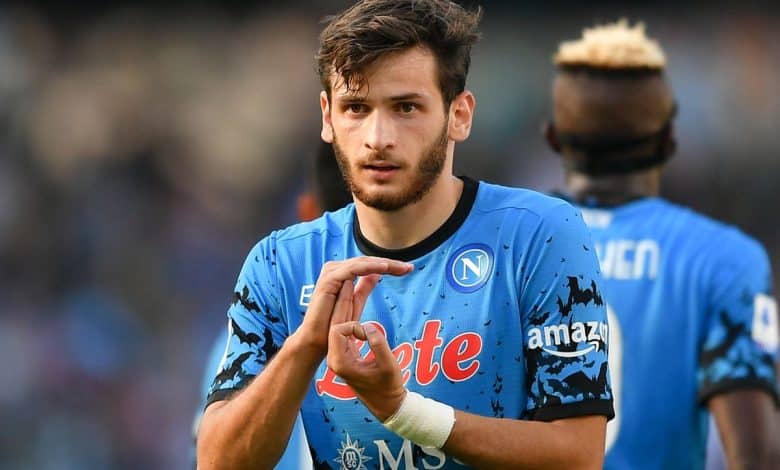 A major blow for Napoli as the Serie A current leader will miss the services of Georgian winger, Khvicha Kvaratskhelia, in an important top clash against Atalanta in match day 13 of the league.
The club issued an official statement: "Kvaratskhelia will not take part in the trip to Bergamo due to an acute low back pain."
The injury does not seem serious as it is just a back pain, but in the meantime, the absence of the player will be certain for the next important game against the club's closest chasers at the top of the league.
There will be a reassessment for the player to stand around his ability to participate with Napoli in the final upcoming games before the league is interrupted by the World Cup, when the team plays against Empoli (8 November) and Udinese (12 November).
Kvaratskhelia has played this season in 12 league games and contributed 13 goals (6 goals and 7 assists) and is the most prominent star for the southern Italian team who are currently leading the league with 32 points, 5 ahead of the nearest chasers (Atalanta: 27 points).
Napoli lost their first game of the season last Tuesday against Liverpool by 2-0 in the Champions League, although this defeat did not affect the team position in their group as they qualified for the last 16 on the top of group A.