Man Utd VS Sherif Kick-Off Time& Channels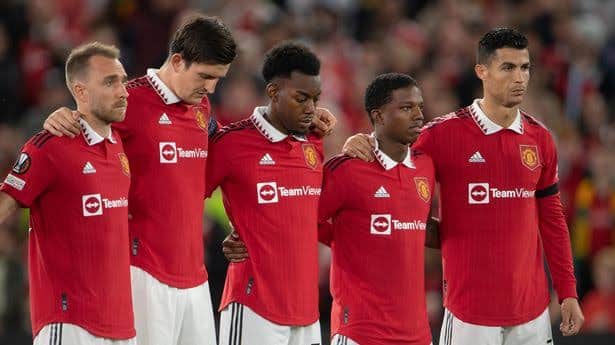 Man Utd's match VS Sherif Tiraspol takes place at 9 p.m. on Thursday, in the fifth round of the European League Championship group stage 2022-2023
The Old Trafford Stadium, Man United v Sheriff Tiraspol 20:00 p.m., is broadcast on BT Sport 1, BT Sport Ultimate.
Man United play Sherif, with the aim of winning the ticket to qualify for the last 32 of the Europa League competition, accompanied by leaders Real Sociedad, who will face Omonia Nicosia in the same round.
Manchester United need a point at worst against the Moldovan side Cherif Tiraspol in order to qualify for the next role.
Manchester United and the top of the Europa League Group E standings table, with 9 points, sit behind leaders Real Sociedad on 12 points, while Sherif Tiraspol comes third with 3 points, and Omonia Nicosia finally has no points.
Before today's match the curtain was brought down on the crisis inside Manchester United's dressing rooms, between Dutch coach Eric Ten Hag and Portuguese star Cristiano Ronaldo.
Ronaldo and Ten Hag's Manchstream United Manager Crisis Ends
Manchester United manager Eric Ten Hag combined with Portuguese star Ronaldo, the latter offered apologies for what he made during the Spurs game by leaving the field before the end of the game, and then apologizing to his team-mates, telling them "forgive me", and Tin Haag then issued his decision to return the Portuguese star to Red Devils training on Tuesday.
Portuguese star Cristiano Ronaldo is expected to star for Manchester United against Sherif Tiraspol in today's match.