A campaign aganist Man Utd striker Anthony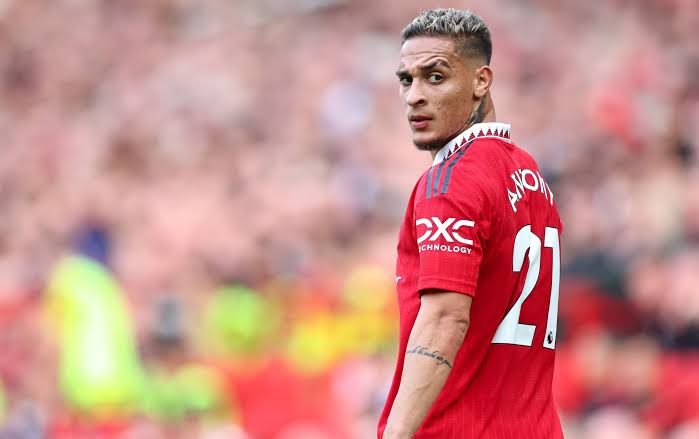 Former Manchester United star Paul Scholes attacked current Red Devils winger Anthony because of his usual dribble in front of opponents.
Anthony made his famous 720-degree dribble during the team's win over Sheriff Tiraspol in a clean treble in the Europa League group stage, to be violently attacked on social media, with some accusing him of disrespect for the away team.
"Maybe he did it because of this shot, I saw his reaction on the bench and I think it frustrates him," Scholes said of replacing coach Eric Ten Hag after the first half in remarks to BT Sport. "Does he make that dodge for amusement and entertainment? At least he had to pass the ball right after it ".
Shot: Football: Jesus calls Saka and Martinelli "Arsenal machines"
The Arsenal striker said he could not match the energy of his younger team-mates and felt "lucky" to play alongside the pair.
Manchester United reached the knockout stages of the Europa League by beating hosts Cherif Tiraspol Moldovan (3-0) on Thursday in the fifth stage of Group E matches for the continental competition.
The Red Devils were registered with Portuguese Diogo Dalot (44), Marcus Rashford (65) and other Portuguese Cristiano Ronaldo (81).
United moved their tally up to 12 points in second place, three behind Spanish leader Real Sociedad, who have been outscored by Cypriot hosts Omonoya (2-0).
Real Sociedad hosts rivals Manchester United in the sixth and final stage of determining the debit card holder for the final price and the other party to contest the "playoff".
Sherif Tiraspol's 3-point balance froze to third against Omonoya, who continued the search for his first point.