Feast for "Le Aquile" in Florence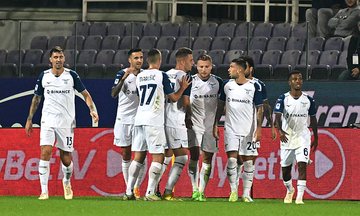 Lazio proved they are no match for Fiorentina in the final match of game week 9 of Serie A.
Le Aquile showed their strength by beating the hosts with 4 goals to nil, leading the Florence team to their heaviest defeat this season.
Victory gives Lazio a huge boost for their push for the title, as the capital team jumped to the 3rd position, with just three points Separating them from the current leaders, Napoli.
Viola suffered their 3rd defeat in the last 4 games which means that the team has dragged back in the table finding themselves in the 13th position with just 4 points away from the relegation zone.