Barcelona news: Griezmann continues at Atletico .. and Newcastle enters the Depay race
Learn about Barcelona's transfer market news, what are the upcoming deals and the candidates to join the Blaugrana in the Mercato?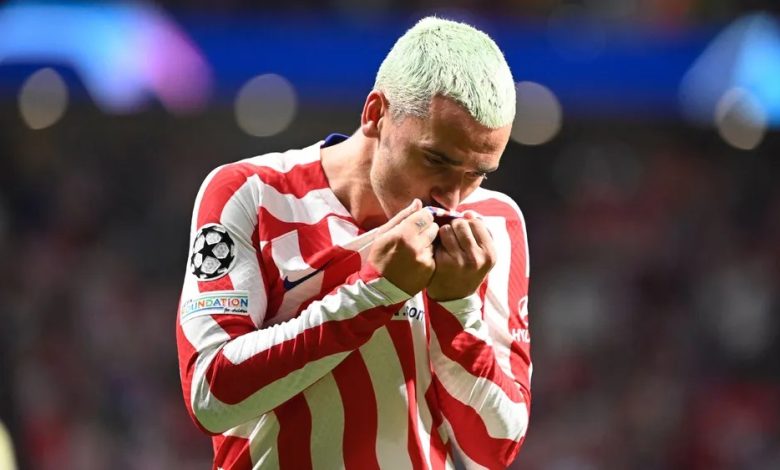 Barcelona fans are anticipating the club's moves in the transfer market, after the great revolution carried out by the "Blaugrana" during the last summer transfers, despite the huge financial crisis that the club is suffering from, which the Joan Laporta administration tried to deal with in various ways.
And after Barcelona lost the services of its historical star Lionel Messi in the summer of 2021 after the failure to renew his contract due to the economic situation, he was also forced to abandon a number of young players, whether on loan or for sale, to improve his budget.
Despite the financial crisis and debts that Barcelona suffers from, it managed to conclude more than one deal, beginning with the inclusion of Frank Kissier and Andreas Christensen, then the Brazilian Rafinha, the Polish Robert Lewandowski, the French defender Jules Conde, and finally the two full-backs Marcos Alonso and Hector Bellerin.
While the 2022 winter transfer period witnessed great activity from the Catalan club, starting with the restoration of Dani Alves' services on a free transfer, in addition to the inclusion of Ferran Torres from Manchester City, Adama Traore from Wolverhampton on loan, and Gabonese Pierre Emeric Aubameyang on a free transfer.
In this topic, we review together the latest news about Barcelona's moves in the Mercato and preparations for the upcoming period.
20 million euros ends Barcelona and Atletico's crisis over Griezmann
Italian journalist Fabrizio Romano confirmed that Frenchman Antoine Griezmann will indeed continue his career with Atletico Madrid.
Barcelona will receive 20 million euros from Atletico Madrid, in addition to two million euros in variables, in order to completely settle Griezmann's transfer to the "Rojiblancos".
Griezmann himself wants to continue with Atletico Madrid and work under the leadership of Argentine Diego Simeone, and he has no intention of returning to Barcelona again.
Lewandowski's wife raises controversy over Messi's future
Anna Lewandowska, wife of Polish striker Robert Lewandowski, published a picture of her with Antonella Roccuzzo, wife of Argentine Lionel Messi, to raise controversy about the flea's approach to returning again to the Catalan club.
Anna Lewandowska met Antonella in France at Paris Fashion Week, and Lewandowski's wife took the opportunity to post a photo of her gathering with Messi's wife alongside Daniela Semaan, wife of Cesc Fabregas, on her personal account on Instagram.
It is known that there is a very good relationship between Messi's wife Antonella and Daniela Semaan, and it seems that the Polish wife has joined them now. (see details)
Barcelona is watching a new Colombian gem
The Spanish newspaper "Sport" confirmed that Barcelona is watching Daniel Ruiz, the Colombian club Milonarios, and will try to sign him next summer.
Ruiz is interested in moving to Europe next summer, as a number of clubs besides Barcelona are watching him, including Manchester City and Benfica.
And last season, Ruiz scored eight goals and provided 11 assists in 45 games with Melonarios.
Newcastle United win race to sign Depay
The Italian "Toto" website confirmed that Newcastle United are close to completing the contract with Barcelona striker Memphis Depay.
Juventus tried to sign Depay last summer, and the Bianconeri's desire to sign the Dutch international continues, but it seems that Newcastle have advanced a huge distance in the race to include Depay.