Real Madrid felt deceived by Haaland and Mbappe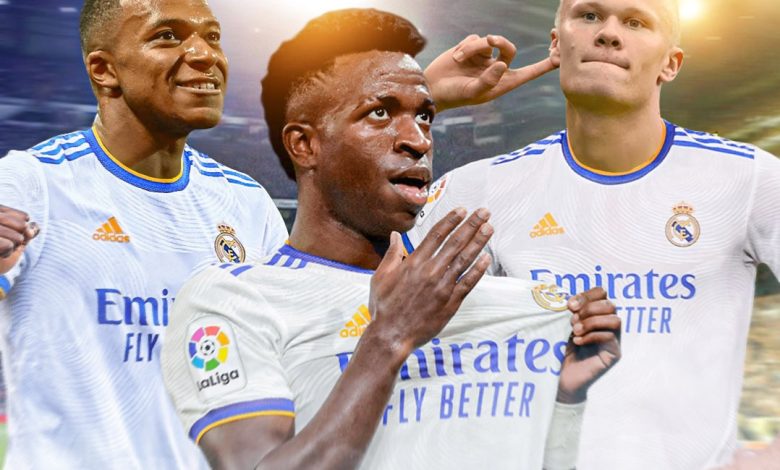 Once Real Madrid's top priorities, Kylian Mbappé and Erling Haaland decided to reject Los Blancos to continue their careers in other clubs. While the Norwegian has become the ultimate star of Manchester City, the Frenchman is sorry for his renewal with the PSG.
The passage of time is inexorable. new stars are emerging, as the old ones are fading away. The reign of Leo Messi and Cristiano Ronaldo is about to end, and a new generation of footballers is ready to pick up the baton from both stars, two of the best players in history.
In the shortlist there were 3 footballers who could have played together at Real Madrid this season. We're talking about Erling Haaland, Kylian Mbappé and Vinícius Junior. Of these three, only the Brazilian has tried the taste of success, winning the Champions League's final against Liverpool, scoring the only goal.
A few days ago, Real Madrid, according to Marca, felt used by Haaland and Mbappé to get better contracts in their current clubs, the media cited updates for Los Blancos's position on the Norwegian and French. Both have started the new season in style, with the Norwegian scoring 20 goals in 13 games and the French commanding the PSG attack, with 12 goals and an assist in 13 games.
However, Madrid does not plan to return to the race to get their services. In the case of Mbappé, the main obstacle, beyond the rejection of PSG's and his last-minute change of heart from the player, is his salary. In the Parc des Princes, the French attacker earns 150 million euro, living in a golden cage in the French capital. As it is, the Madrid train has passed and won't return.


For his part, in the case of Erling Haaland, time will mark the decision of Florentino Pérez. With a release clause of 200 million euro for non-English teams, active from the summer of 2024.