Newcastle wants renewal of Brazilian star in the sight of Real Madrid.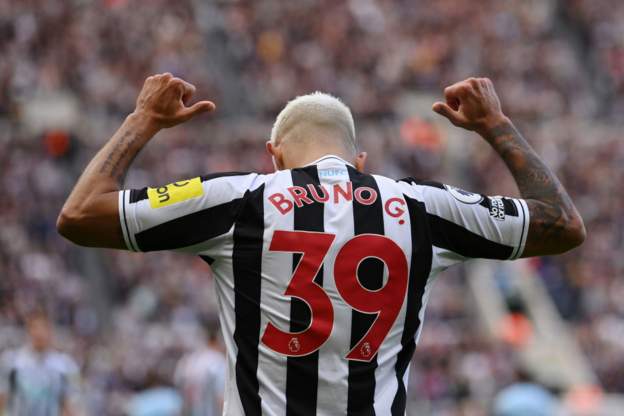 Real Madrid became interested in Newcastle's Bruno Guimarães. The Brazilian even admitted contact from the Spanish giants in a report reproduced by as but stressed that it was just a conversation.
Newcastle do not want to sell their star and even plan to renew the contract of the midfielder (24). Behind the scenes there are good expectations for an agreement on this.
The idea is to increase the salary of Bruno Guimarães after a sequence of impressive performances with the team since his arrival, as his current contract is signed till the summer of 2026.
In a recent interview, Newcastle football director Dan Ashworth didn't close the door to a possible sale of Bruno Guimarães or any other star in the team, acknowledging the need to negotiate the sale of the players as one of the things to ensure the club compliance with Financial Fair Play, and to be able to generate some money to reinvest and maintain the rise of the club that jumped from 19th to sixth position in the Premier League over 12 months of Saudi ownership, spending more than 200million pounds on transfers along the way.
Ashworth said: "I can't lie and say we'll never have to sell a player and that we'll always be able to hold onto our top talent."
The Brazilian is seen as fundamental to The Magpies and considered a top player. In general, Bruno Guimarães has seven goals and two assists in 24 games for Newcastle, since he joined them in January 2022 from Lyon for around 35million pounds.