Messi: The Qatar World Cup is my last, and we deserved to beat Germany in 2014!
Messi believes that Argentina deserved to win the 2014 World Cup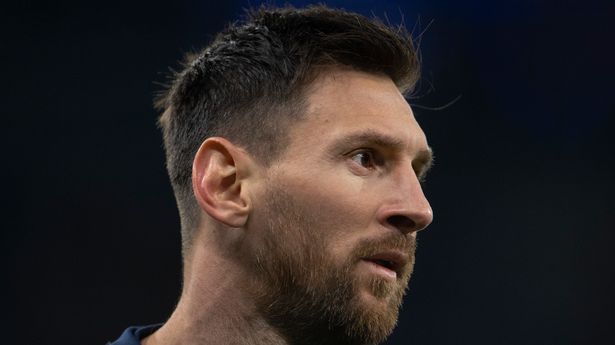 The star of the Paris Saint-Germain team, Lionel Messi, revealed that the Qatar World Cup 2022 will be the last for him in his legendary sports career.
Where the Argentine star spoke with "+ Star" and explained that the next World Cup will "certainly" be the last in the international flea's career.
What did Messi say?
On the World Cup, Lionel said: "I am counting down the days of the World Cup, there is a little bit of anxiety and tension at the same time, I want it to be now and the nerves we are in are already there."
He continued: "It's the last, how will it go? We don't see the time that will come, and on the other hand there is the nonsense of wanting things to go well for us."
"I don't know if we are the best favourites, but Argentina themselves are always favourites because of history, because of what they mean. More now at the moment we arrive, but it seems to me that we are not the best favourites, there are other teams above us today, but we are very close."
When asked if the next World Cup would be his last, he replied: "Yes, of course."
Memories of Messi in the World Cup
Messi talked about his country's loss in the 2014 World Cup final against Germany, where Al-Barghouth made it clear that his team deserved to win and win the title.
He said: "We had a great group, after the Copa America 2011 in Argentina, we showed badly in the qualifiers, if we lost against Colombia there, then everything would be complicated for us, but we won and since then we did not lose, the group became stronger, made us more united and did not We stop until the final, we deserved to win it, I think."
Messi also talked about the failure that occurred in the World Cup in Russia in 2018, where he sees that the change of coaches and instability have damaged the career of his country.
He explained: "The truth is that we are no longer feeling well, because of the difficulty of qualifying in the qualifiers, there were many changes, with the change of players, we finished the tournament poorly, however I still think that if we won the first match in that World Cup it would have been different. completely".
And he continued: "You start to win and that is another thing, in the match against Croatia until the first goal we were great, and against France, when we went 2-1, Pavard scored from outside the area a great goal, if we had lasted a little longer, it would have been different. But we were really in a bad shape."
He concluded: "I still think that if we won the first game it would have been different, we have to go little by little, we are fine, we have a lot of desire, but people have to enjoy themselves, it's the World Cup, you have to enjoy every game."