Lewandowski is looking forward to an unprecedented imprint in Milan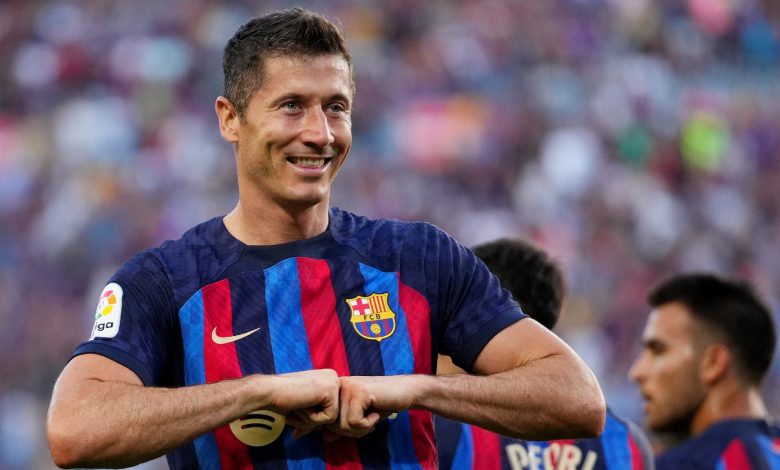 Barcelona striker Robert Lewandowski enters the Inter Milan match, hoping to increase the cities in which he scored goals in the Champions League.
Barcelona will visit Inter, this Tuesday evening, at the Giuseppe Meazza stadium, in the third round of the Champions League group stage.
Lewandowski has 89 goals in 108 Champions League matches, spread over 14 countries and 19 cities, not including Milan.
According to the Spanish newspaper, Mundo Deportivo, Lewandowski scored only in Rome, Italy, with a goal against Lazio and another against Roma.
She indicated that the Polish sniper is now going to Milan for the first time, as he has never played in San Siro, with Borussia Dortmund, Bayern Munich or even his country.
Munich (38) is the city in which Lewandowski scored the most goals in the Champions League, followed by Dortmund (9), London (5), Barcelona (5), Athens (4), Amsterdam (4), Lisbon (4) and Belgrade (4).
Lewandowski is the top scorer in the current edition of the Champions League, with 3 goals, equal to Erling Haaland and Kylian Mbappe.