Forbes rich soccers list expects a new guest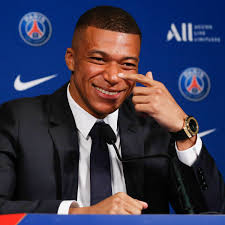 Forbes magazine said that her most rich soccers in the world, a  202‪2 expects a new guest, for the first time from 8 years, Messy and Ronaldo top the list.
According to forbes frenchman Kaylian Mbappe  kicks Lionel Messi out from the top of the list.
A magazine records, Mbappe will be on the top ( $  128‪ million) ,  while Messi will drops to the
second ( $120‪ million), and Ronaldo in the third ( $100‪ million) .
Neymar will be the fourth ( $87 Million) , liverpool and Egypt Forward Mohamed Salah the fifth ( $53 Million) , Haaland will be the sixth( $39) Million.
Kaylian Mbappe signed a new terms with Paris- Saint Germain in last May  untill 202‪5