Mbappe tops Forbes Football rich list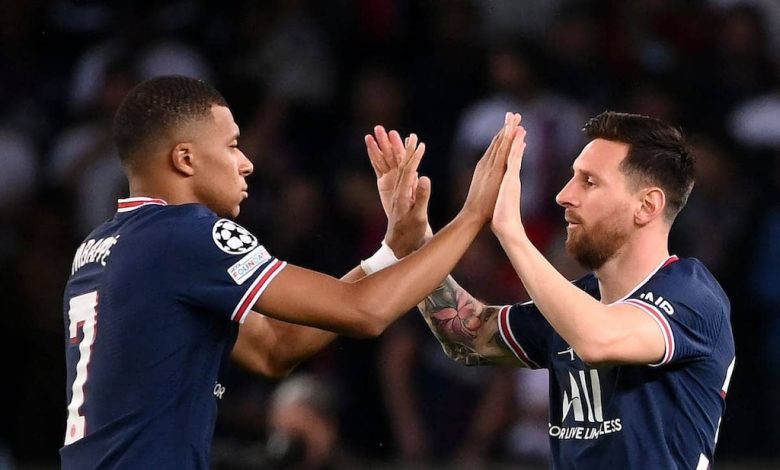 Forbes has revealed the top 10 footballers in the world in terms of annual earnings.
The World Magazine's financial and economic information showed that Paris Saint-Germain striker and French international Kylian Mbappe is the highest annual earner in 2022.
The Frenchman (23) earns total of $110 million a year in playing salaries for his team, Paris Saint-Germain, while he receives $18 million from annual sponsorship contracts off the field, with total annual earnings of $128 million, and this figure is pre-tax and agent fees.
The French striker is followed by his team partner, the Argentine legend, Lionel Messi, who receives total earnings of $120 million per year.
Portuguese legend and Manchester United striker Cristiano Ronaldo came in third place with total annual earnings of $100 million.
The Paris Saint-Germain stars continued to be at the top of the list by placing Brazilian striker Neymar in fourth place with total annual earnings of $87 million.
Egyptian star and Liverpool striker Mohamed Salah came in fifth with a total of $53 million annual earnings, followed by Norwegian scoring machine and Manchester City striker Erling Haaland with a total of $39 million.
Forbes explained that Haaland receives $4 million annually from sponsors in 2022, but this figure is expected to rise extremely with reports claiming that the player could receive a boot deal worth up to $18 million a year, when his current deal with Nike expires this year.
Barcelona striker Robert Lewandowski was seventh with a total of $35 million, while Real Madrid's Eden Hazard was eighth with $31 million.
Spanish legend Andrés Iniesta (38) was ninth with a total of $30 million, while Belgium's international and Manchester City playmaker Kevin De Bruyne concluded the list with a total of $29 million annual earnings.