Coincidence led to another great achievement by Ronaldo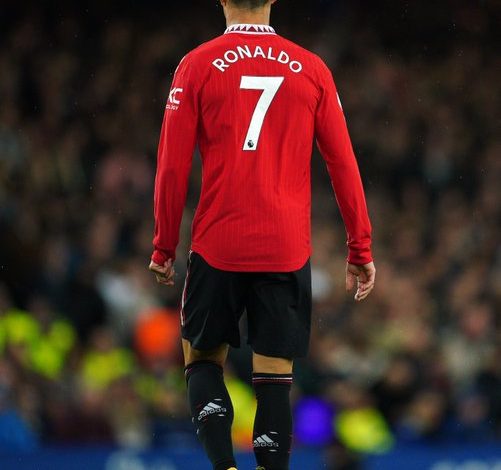 The coincidence played a great role for Cristiano Ronaldo and Man Utd tonight at Goodison Park
The Portuguese striker found himself on the bench like he used to this season in the premier league, but Dutch coach Eric ten Hag was forced to rely early on the legendary player in the 28th minute when Anthony Martial left the game due to injury, when the score was 1-1 between Everton and Manchester United.
14 minutes later the Portuguese put his name on the scoresheet, scoring his first league goal of the season, to give the team the lead by halftime, a goal that later proved to be the winning goal as the visitors kept the score at 2-1.
Ronaldo ended his goal drought in the league this season, but also managed to reach another great achievement in his legendary career, scoring his 700th club goal.
Ronaldo scored 5 goals for Sporting Lisbon, 450 for Real Madrid, 101 for Juventus and 144 for Manchester United.