Guerrero faces uncertain future with Ruth and Anning on a very good path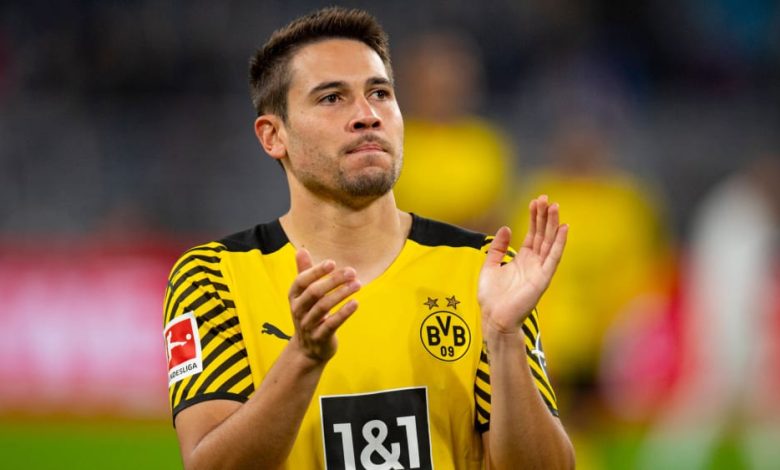 Raphaël Guerreiro has been with Borussia Dortmund since June 2016 and is one of the longest serving trio with Marco Reus (33) and Felix Passlack (24). Whether all three will be present in the club by season 2023/24 season, is highly questionable given that their contracts expire in the summer of 2023.
But according to recent reports, Guerreiro wishes so much to stay in Dortmund, especially as his family feels so comfortable in the city. However, the interest in Borussia Dortmund does not match the player's desire, as from the club's point of view there is a reluctance to extend the contract, because Guerreiro has not yet given sufficient arguments for a new contract.
In addition to his consistent record of muscle injuries, it is the Portuguese's inconsistent performance that causes Borussia's bosses to think deeply about the issue of contract renewal.
Guerreiro is the only experienced left-back in Dortmund's squad, and Nico Schulz's time (the other first-team left-back) at Borussia Dortmund is considered over.
Tom Rothe (17) and Prince Aning (18) can claim his role in the future – but both young players do not yet have the tools to perform at high standards. Aning is initially scheduled to gain experience with the second team (Borussia Dortmund II), while Rothe occasionally receives opportunities to be with the team.

"The important thing is that the boys stay in rhythm, and they have minutes of play." Dortmund's Coach Edin Terzić said.
The manager insisted that he will have no problems bringing the two young men to replace Guerreiro in the worst cases, as he said: "Both are on a very good path, and we are very happy to have both. Tom and Prince will be backups you can throw without hesitation."