Historical achievement at the Wanda-Metropolitano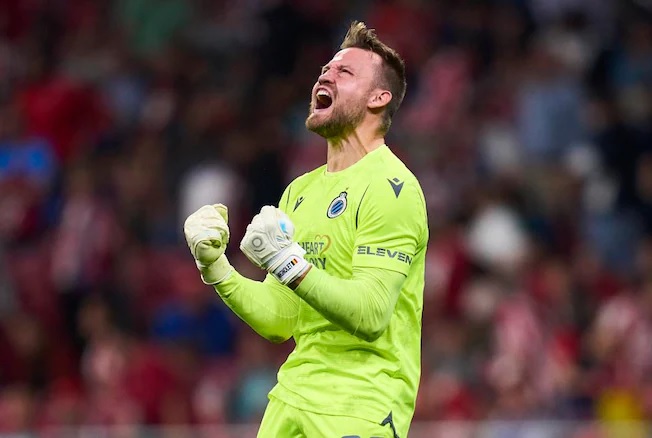 Atlético Madrid were forced to share the points with Club Brugge at the Wanda-Metropolitano after a goalless draw.
The result means that the Belgium side guaranteed reaching the UEFA Champions League round of 16.
Brugge collected a total of 10 points with only two rounds remaining till the end of the group phase.
The visitors did not only secure a hard-earned point, but also reached the round of 16 for the first time at the 10th attempt, becoming the second Belgian club to do so after Gent in 2015/16.
Simon Mignolet provided a Player of the Match performance by stopping all the attempts from the hosts, with a total of nine saves, all of them came from shots inside the box.
The Belgium international (34) produced vital saves to keep clean sheet for Brugge, using his experience to lead his team to avoid the defeat.
Mignolet spoke to the media after the historical achievement, and the goalkeeper was elated with that: "This is a dream! We fought until the end, and we finally did it. In previous years, it just didn't work out for us. We felt this year would be different – and now qualification is ours. But our story doesn't end here: let's see how far we can go!"