Super Salah breaks more records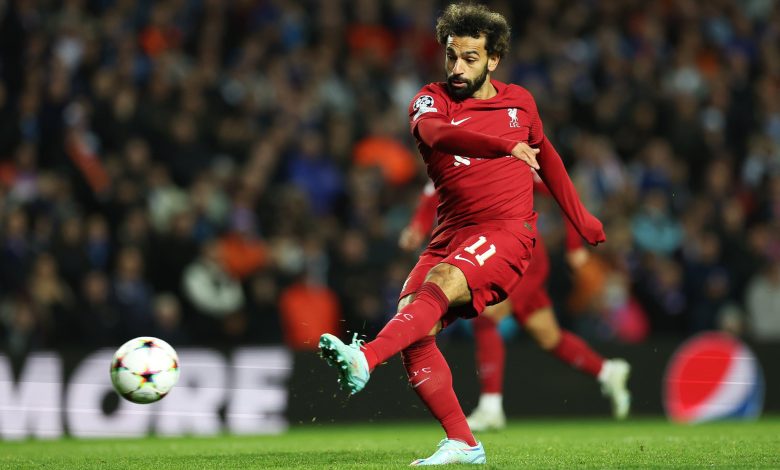 Liverpool have enjoyed an outstanding victory at Ibrox Stadium after beating the hosts, Rangers, with seven goals to one, in the 4th round of Group A.
Such a huge result capped with an unbelievable performance in the second half, where the visitors scored six out of their seven goals.
Roberto Firmino played a great role with two goals and one assist, but Mohamed Salah has grabbed all the headlines, although the Egyptian attacker played just 22 minutes.
Jurgen Klopp decided to keep the attacker on the bench from the start of the game, but the Egyptian king was introduced in the 68th minute in the place of Darwin Núñez.
it took only 6 minutes and 12 seconds from Mo salah to score three goal (hat-trick) recording an exceptional and historical record in the Champions League.
Salah also became the 1st player to score 38 goals for a Premier League club in the Champions Leaue, surpassing the previous record by Sergio Agüero with Manchester City and Didier Drogba with Chelsea (36 each).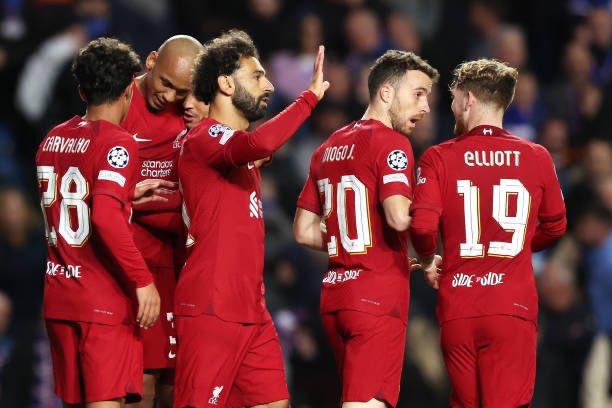 Another substitute provided a rare record tonight, when Diogo Jota assisted all three goals that salah scored, which means that the Portuguese attacker is the first player to assist a hat-trick for a teammate in the Champions League since March 2012, when Bayern Munich's, Franck Ribéry, assisted three goals for Mario Gomez against Basel.