Barcelona..Two Years Without Messi Equals Two Years In The League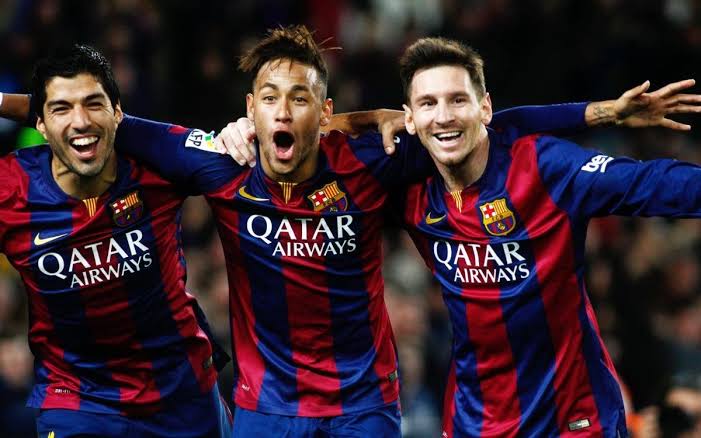 It was a Champions League victory built on years of dominance with a luxury team and one of the best strikers in football history: Leo Messi, Neymar and Luis Suarez.
Since his last Champions League success in 2015, the Blaugrana's decline has worsened every year.
In June 2015, Barcelona lifted the finals of the last European Cup. The team was clinging to the elite of European clubs after great years with Pep Guardiola in the dugout.
Marcka reported, Since then, the team's decline has been gradual. Every year they are getting further and further away from the best clubs on the continent and they are currently far from the strength of Manchester City, Real Madrid, Bayern Munich or Paris Saint-Germain. For the second consecutive season, Barcelona could not get past the group stage. The data is irrefutable: two years without Messi is equivalent to two years in the Europa League.
This year's disqualification, in the absence of official confirmation in the next round, hurts the most. Last season, everyone knew there were no options. Xavi arrived at the last minute last year, but it was not a coach's issue, it was a team problem because there was a lack of quality players and the team could not be strengthened due to economic difficulties. But this season, the club has spent nearly 200 million in reinforcements knowing it can't afford another bad season.
The misfortune of the group draw, coupled with the absence of several key players in defence, led to this quick elimination. Nobody thought that in October, the team might be out of the Champions League after bringing in Robert Lewandowski, Jules Conde and Ravenha, among others. The blow to the fans, who once again believed in the team, was harsh. On Wednesday, their support was amazing. The team's response was not up to the task.
Searching for very deep answers. Mismanagement since 2015 has led to the gradual deterioration of the team. No one was able to prevent Neymar's departure and since then, although some symptoms appeared before, the setbacks began: Roma, Juventus, Liverpool … a painful exit from the Champions League. However, this used to happen in the quarter-finals or semi-finals, and now the team cannot even reach the last 16.