Real Madrid lineup VS Barcelona today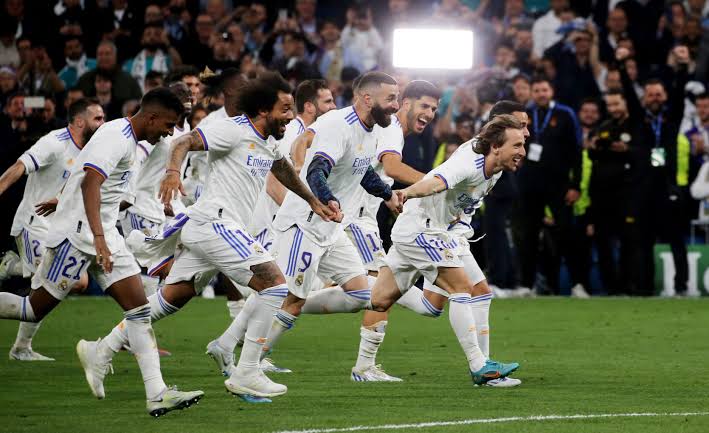 Real Madrid's first football team coach, Carlo Ancelotti, announced the formation of the players for the Barcelona match in El Clasico within the framework of the ninth round of the Spanish League.
The Barcelona-Real Madrid match will start at four o'clock in the afternoon, "Cairo" time, at the "Santiago Bernabeu" stadium, led by the international referee, Jose Sanchez.
REAL MADRID LINE UP VS BARCELONA TODAY
Real Madrid will miss today's match, its main goalkeeper, Thibaut Courtois, who has not yet recovered from a sciatica injury weeks ago, and Andrei Lunin will participate in his place.
Real Madrid lineup today against Barcelona in the Spanish League
Goalkeeper: Andrey Lunin. Defense: Mendy, Alaba, Militao, Carvajal. Midfield: Kroos, Chuamini, Modric.Attack: Vinicius, Benzema, Valverde
The two teams enter the match between them unbeaten in the local league, where they have 22 points, and Barcelona is ahead of the goal difference.
Real Madrid enters the match ecstatic by qualifying for the final price of the Champions League, as it seeks to beat its traditional rival in order to grab the top of the League from it.
Real Madrid is seeking to avenge its defeat at the same stadium last season, with a clean four, without preventing it from winning the title at the end of the season.
As for Barcelona, ​​enters the match after falling into the trap of a 3-3 draw with Inter on Wednesday, which will make the task of reaching the final price very difficult.
Barcelona leads the African La Liga standings before the start of the ninth round of the La Liga competition, with 22 points.
The Catalan team won 7 games and drew one, and continued its unbeaten record, scoring 20 goals and receiving one goal.
While Real Madrid is in second place with 22 points as well, collected by winning in 7 games and drawing in one, and has not received any defeat.