El Clásico Aftermath … Xavi's unwanted record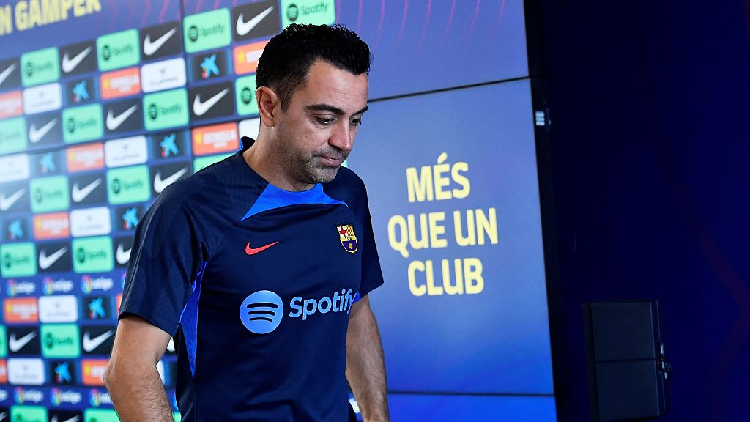 By Maria Mark
Although there is no question about Xavi's abilities and competency, his past puts him in a challenging situation.
Of all the Barcelona coaches who have been in charge for 50 games, the Terrassa-born coach has the worst record. The fact that he is without Lionel Messi in any of his games is a deciding factor in explaining this challenging predicament.
Xavi was managing his 50th game in all competitions (37 last season and 13 this season) against Real Madrid. But because of the loss to Carlo Ancelotti's team, which is the Catalans' first in LaLiga this season, he is now has the poorest record of the coaches who have coached the club for at least that many games.
There have been 28 victories, 11 draws, and 11 losses in the former midfielder's career. The record of Frank Rijkaard was extremely comparable but marginally better: the Dutchman began his tenure with an equal number of victories but added one more tie and one fewer loss. On the other hand, Luis Enrique has had the most solid start while sitting on the bench, with 42 victories, three draws, and five shutouts.
Pep Guardiola, Tata Martino, Tito Vilanova, Ernesto Valverde, and Ronald Koeman are positioned in the middle. The City manager and the Argentine coach had a combined record of 37 victories, 8 draws, and 5 losses in their first 50 games. Vilanova had 36 victories, 8 draws, and 6 losses when he took the bench. Meanwhile, Athletic Club's current coach had the same number of victories but also had 11 draws and three losses.
In his first 50 games, Koeman, Xavi's predecessor, won 33, draw seven, and lost 10.
The fact that Xavi Hernandez is the only coach who hasn't used Leo Messi in a game lends some insight into his track record.