Man City's Absence From Today's Match VS Liverpool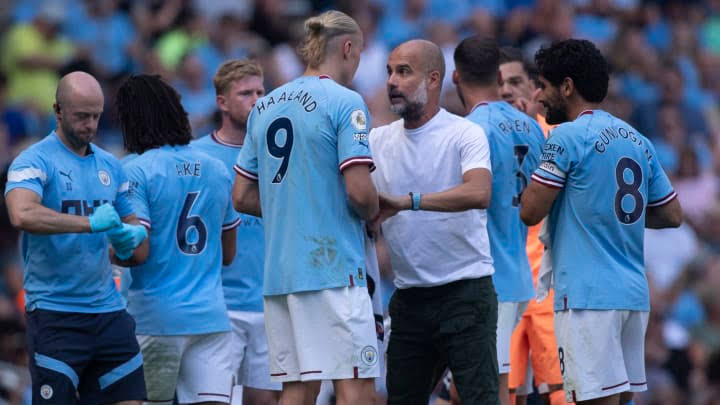 Missing the ranks of Man City against Liverpool are John Stones, Calvin Phillips and Kyle Walker.
Calvin Phillips and Kyle Walker remain out due to injury.
It's probably too early for John Stones, but he might be back soon.
Klopp's comments before the Liverpool match against Man City
Klopp said in his pre-match press conference: "No one can compete with Manchester City, you have the best team in the world and have the best striker in the market, no matter the cost, you just have to do it."
He added: "Manchester City will not like it (Klopp's talk), no one will like it, but you know the answer, what is Liverpool doing? We cannot act like them, it is not possible."
The German continued: "It became clear that there are three clubs in world football that can do what they want financially, this is legal, everything is fine, but they can do what they want, compete with them? It is not possible to deal with that."
Jurgen Klopp concluded his speech before the Liverpool match against Man City, "I heard that the Newcastle administration said that there will be no ceiling on contracts, he is absolutely right, there is no ceiling for Newcastle, congratulations, some clubs have ceilings."
Man City is in second place in the Premier League with 23 points after playing 9 matches, winning 7 matches and drawing in two matches and has not lost so far.
With regard to the visiting team, the Spanish coach Pep Guardiola's companions want to win to put pressure on the leaders of the league standings, Arsenal, and wait for him to stumble to pounce on the lead.