Personal reasons end Wolverhampton pursuit for Julen Lopetegui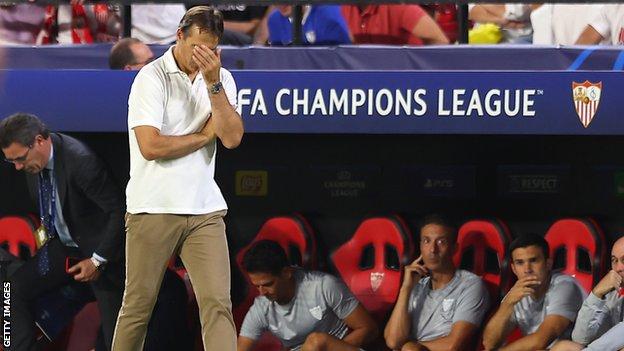 After being targeted for days, Wolverhampton decided to call off their pursuit for the Spanish manager, Julen Lopetegui.
the premier league team targeted the Spanish manager to lead the team succeeding the Portuguese manager, Bruno lage, who had been sacked on the 2nd of October.
Lopetegui had been sacked recently from Sevilla, and that encouraged the premier league club to acquire the manager services.
It was not the first attempt from the wolves to bring the Spanish tactician, as they tried previously in 2016 but the manager decided – at the time – to take the charge of the Spanish national team.
Spanish football expert Guillem Balague reported today that Lopetegui had declined Wolverhampton's offer, as the ex- Sevilla boss have a personal reason (Lopetegui's father is not well) that prevents him from taking the charge of the English team.
Also, Lopetegui still not recovered well emotionally nor professionally after the end of his journey with the Andalusian team, leading them to win the Europa League along with three consecutive qualifications for the Champions League group stage for the first time in the club's history.