Arsenal line-up VS Bodu Glimt today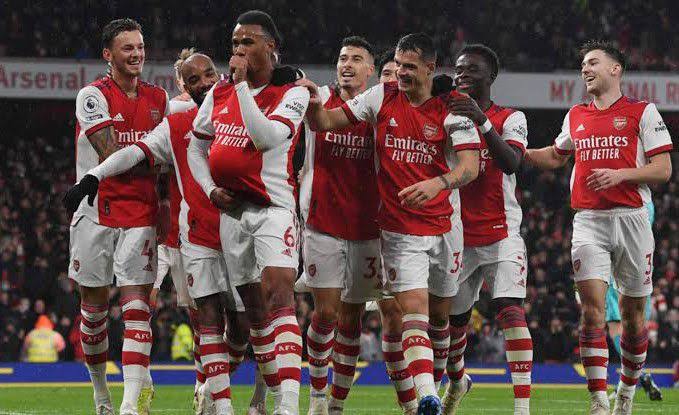 Press reports revealed today, Wednesday, the absence of
Brazilian Gabriel Jesus from
training his Arsenal team, this morning, Wednesday, as part of the Gunners' preparations to meet its Norwegian host, Bodo Glimt, in the European League, tomorrow, Thursday, and then against Leeds in the English Premier League next Sunday
Jesus was injured in Arsenal's 3-2 victory over its guest Liverpool last Sunday, in a joint ball with the Greek Kostas Tsimikas, the Reds' back.
And the British newspaper, "The Sun", confirmed that although Jesus continued for a while after that on the field, he felt some pain after that.
The English newspaper added that Arsenal did not announce an actual reason for the player's absence from the training session on Wednesday morning, but it is expected that this may be related to the concern about that injury.
The absence of the duo Mohamed Elneny and Emile Smith Rowe, who continue their long treatment program, also continued.
The newspaper indicated that Jesus' absence from training may be just a precautionary measure before the European League match, scheduled for Thursday evening, with Bodo Glimt in Norway.
Arsenal hosts Norway's Bodo Gulmit in the fourth round of the group stage of the UEFA Europa League this season 2022-2023.
The Espmera Stadium in Norway will host the Bodo Glimt match against Arsenal at 7:15 pm today, Thursday, Cairo time.
Arsenal is at the top of the table of the first group standings in the European League, with 6 points, while the Norwegian Bodo Glimt team is in third place with 4 points, equal with PSV Eindhoven, who has the runner-up with the same balance, 4 points, and finally Zurich is without a balance of points.
The Arsenal team is experiencing a state of local glow in the English Premier League this season, as it achieved the full mark from 7 games with 21 points, and is at the top of the Premier League competition, one point behind Manchester City, the runner-up with 20 points.