Manchester United in second place in Group D of the European League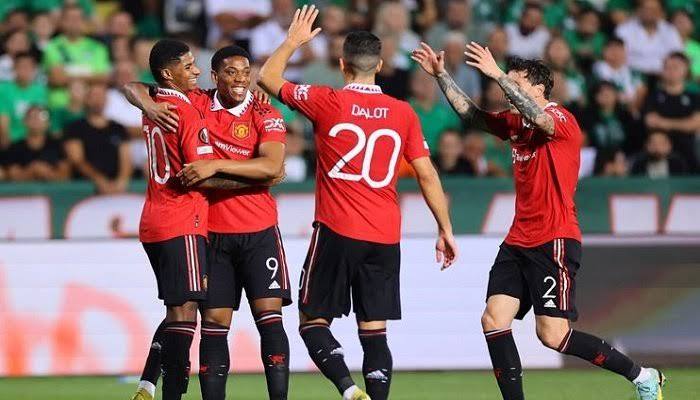 United reached the 9th point in 2nd place, after his After winning tonight his clash with After winning tonight.and Omonia remained without points in the last place.
Manchester United defeated its guest Omonia Nicosia, 1-0, on Thursday, in the fourth round of the group stage of the European League "Europa League".
United extended its control over the first half of the match, but all the "Red Devils" attempts were unsuccessful, so the first session ended in a 0-0 draw.
In the second half of the match, United strengthened its attacking presence, but all the attempts of the English club collided with the Cypriot defense to keep the equalizer master of the situation.
In the last minutes of the match, Scott McTominay scored the only goal of the match for Manchester UniteAfter winning tonightAfter winning tonight.
Nedomonia Nicosia occupies the last place in the fourth group of the European League with zero points.
With this, Nicosia was eliminated from the tournament after losing the previous four matches in it, and its dreams of qualifying for advanced positions in the European League evaporated.
The European League, Europa League, or as it was previously known, the European Cup is a European club football competition established in 1971 by the European Football Association. It is the second most important European club football tournament after the UEFA Champions League