Ronaldo's reaction after McTominay's goal yesterday raises curiosity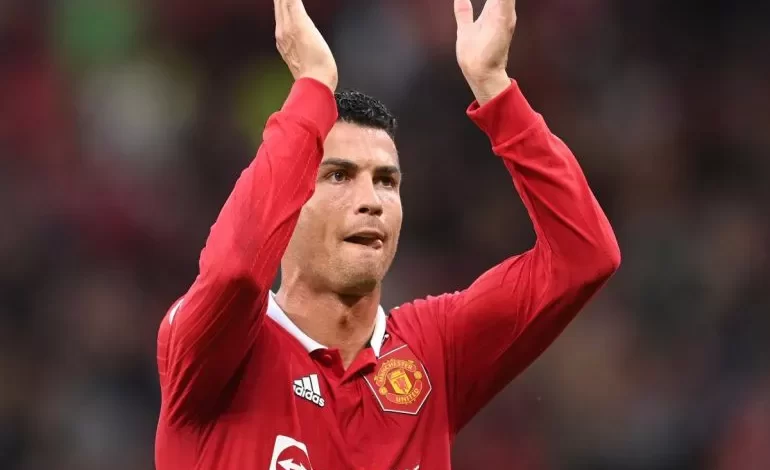 Cristiano Ronaldo got the start as he usually does in Europe, but his reaction was strange when McTominay fired the winning goal.
As shown in the screenshot and video below, Ronaldo appeared to be appealing for offside.
Ronaldo's reaction didn't last long before he started celebrating with his teammates, but there is no simple explanation as to why he put his hand up in the air against where the assistant referee is standing.
According to "caught offside", It looks like the ball was fired  close to him as he could have been in an offside position, so he may have been looking to push the assistant referee as he felt sorry for the opponent's goalkeeper, who didn't deserve to be on the losing side.
Scott McTominay fired Manchester United's winning goal in the Europa League on Thursday night after dominating the match for 90 minutes.
Manchester United consistently broke Omonoya's defense on Thursday night but did not find his way past goalkeeper Francis Uzuho.
The Nigerian, a self-confessed Manchester United fan, managed two saves but, unfortunately, was unable to turn away a late McTominay striker.
United reached the 9th point in 2nd place, after his After winning tonight his clash with After winning tonight.and Omonia remained without points in the last place.
Manchester United defeated its guest Omonia Nicosia, 1-0, on Thursday, in the fourth round of the group stage of the European League "Europa League".
United extended its control over the first half of the match, but all the "Red Devils" attempts were unsuccessful, so the first session ended in a 0-0 draw.
In the second half of the match, United strengthened its attacking presence, but all the attempts of the English club collided with the Cypriot defense to keep the equalizer master of the situation.
In the last minutes of the match, Scott McTominay scored the only goal of the match for Manchester.